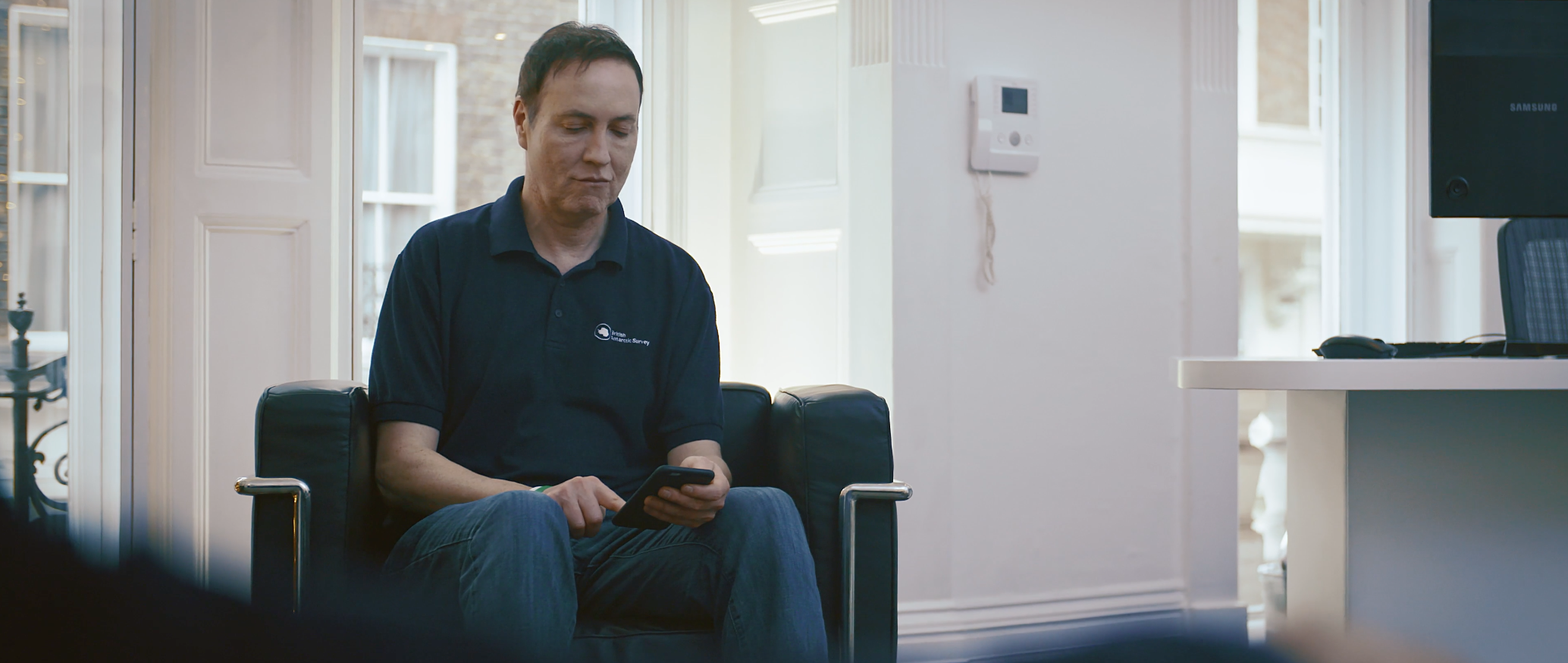 We recently caught up with Dr Jonathan, a clinical researcher, for his one year check-up appointment. We invited Dr Jonathan to the clinic so that we could see how his hair transplant results have progressed over the last 12 months and to see how the procedure has impacted his life.
Before Jonathan visited the clinic, he expressed that he was very self-conscious of his hair loss. He first started losing his hair from his crown in his mid 30s but he was not fazed by his hair loss and did not try to cover it up, he had just accepted it as a part of life.
As he began to lose more hair over the next few years he became more self-conscious until his early 40s when his hair loss was at its worse. Jonathan then tried to cover his hair loss with topical powder solutions, although effective they were messy and Jonathan decided it was time to look into more permanent and satisfactory methods of hair restoration.
What Jonathan was looking for
Jonathan wanted a clinic that was reputable due to the procedure being so visible and he began his research by looking at various newspaper articles and looking online to identify clinics that carried out the procedure.
Coming from a medical science background Jonathan felt he had more questions than the usual client. He wanted to know about the procedure itself, how it works and what he would be expecting at 3 months, 6 months, 1 year, and even 3 years after his procedure. He also wanted to meet the staff and surgeons that would be performing his hair transplant, it was important to him that all staff were trained in medicine. However, Jonathan found out that not all clinics used medically trained staff to perform their hair transplants, which was very important to him. He wanted staff with good training and expertise.
Jonathan then found the Harley Street Hair Clinic, he met our highly trained staff and the doctor that would be performing his hair transplant, we were happy to answer all of Jonathan's questions, our staff and establishment made him feel at ease. Our clinic and surrounding areas are modern, light and open, and most importantly to Jonathan clean and sterile and he felt comfortable with us.
Jonathans procedure and results
Jonathan's procedure was over two days, each day starting at around 10am and finish around 4pm with around one hour for him to have lunch and take a break. He was pleased that our treatment rooms were equipped with a TV allowing him to watch movies and listen to music throughout his procedure to keep him entertained.
He did express that a certain amount of patience is required for the procedure and it is not an overnight fix, as you'll notice your best results after around 6-12 months when you'll visit the clinic for a check-up. It is a little bit of a waiting game, but Jonathan expressed that it was worth it.
He was extremely pleased with his result's and told us that he now feels more calm and peaceful in himself and less self-conscious about his hair.
If you would like any information about our hair transplants please contact us today for a no obligation consultation.