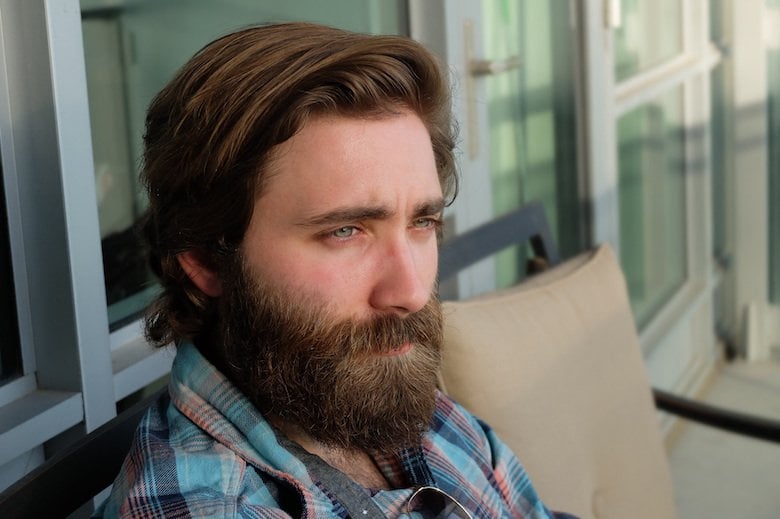 At The Harley Street Hair Clinic, we're experts in FUE hair transplants, and we also know a thing or two about beards. We understand that in every man's life there comes a point where he decides that growing a beard would be a fantastic idea, and that he must get straight to it. In reality, a perfect beard doesn't just grow overnight. It takes time and hard work.
With the current beard trend constantly growing (see what we did there?) we're here to help those seeking the perfect beard. Firstly, you need to grow a beard, if you're struggling our beard growing guide will steer you in the right direction. Then we have five expert steps to help you maintain the perfect beard.
Upkeep is important
Caring for your beard is just as important as caring for the hair on your head. We recommend you adopt a similar routine for your hair as you do your beard. Simply wash and condition your beard every other day – this will keep your skin fresh and your beard soft, whilst stopping any irritation. Next up, apply beard oil daily and brush it, this will keep it nice and tidy, removing any knots and leaving the hairs looking much smoother and softer.
Keeping a good relationship with your barber is important too, having your beard trimmed and shaped every six weeks, just like your hair will keep it in your desired shape and it will always look neat and tidy.
If your beard is at the perfect length and just needs a little tidy up it's time to start looking after it. Once you've reached this length things can get a little messy. We recommend you use a good beard shampoo and conditioner in the shower, this will cleanse and soften the long hairs and detangle them.
Using a beard brush, brush through top to bottom daily to keep your beard neat and tidy. We recommend brushing the hairs outwards from the face, this will cause any longer strands of hair to be visible. Daily brushing will remove knots and leave the hair smooth.
#3 Keep the longer hairs trimmed
Once you have detangled your beard and brushed though, you will be able to see any longer hairs that need trimming. Using a comb you will be able to brush away from your face and hold the scissors flat against it to trim the longer hairs.
If you have any unruly neck hair, we recommend you hold your comb against the neck and slightly tip the top of the comb forward before you trim. This will graduate the hair allowing it to blend better with the hair on your chin. Finally, use a flannel to wipe any trimmed hair away.
Moisturiser isn't just great for your skin; it will benefit your beard too. Rub a small amount of beard moisturiser into your palms and run it though your beard from top to bottom. This will smooth your beard into shape.
Moisturiser will reduce any itchiness and brittle hairs, as well as nourish the skin underneath the beard. If you have a longer beard it could be worth while trying beard oil rather than a moisturiser. This will soften and strengthen your beard.
Lastly you need to comb, finish and style your beard to obtain your desired style. Start by combing your moustache hairs and using a moustache wax apply from the centre outwards and then comb though. Part in the middle and pinch the ends to insure it looks neat and tidy.
Apply some beard balm to your freshly brushed beard to maintain your desired shape.
Beard transplant
If you're set on having a beard but you're still struggling after following our tips it might be time to look into hair restoration treatments such as beard transplants.
If you struggle with patches where the hair will not grow a beard transplant could be the answer. At the Harley Street Hair Clinic, we're experts in the FUE hair transplant procedure – something we can use to build upon your beard to give you the perfect beard.