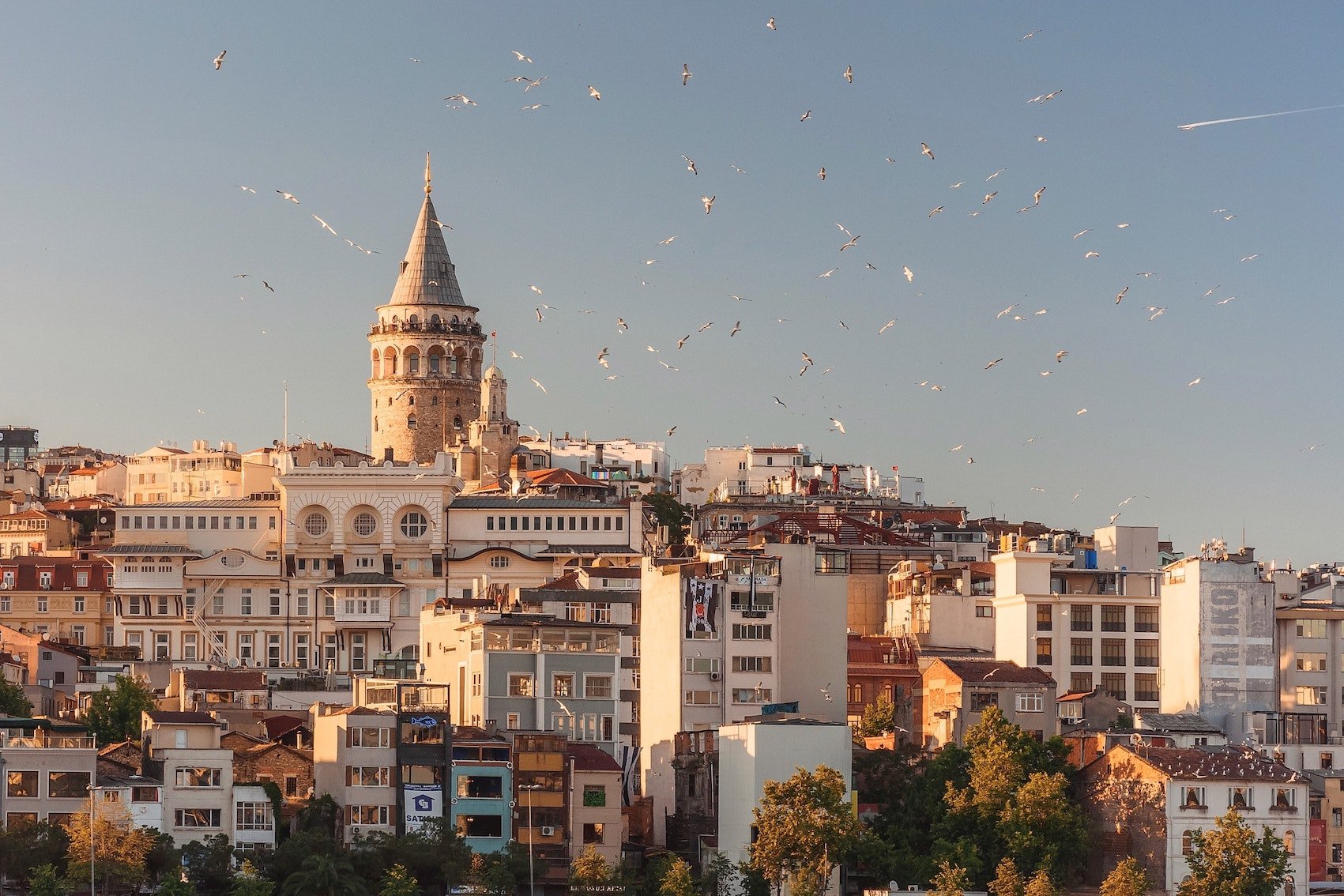 In recent years, the rise in medical tourism has been huge. Looking to travel outside of your home country for a medical procedure is becoming more and more normal, however, what is the best option for you?
Hair transplants in Turkey are a hot topic in the news since the cost of living crisis, with a rise in the number of people worried about hair transplant costs and looking to find cosmetic surgeries at affordable prices. But these cheap hair transplants can have consequences.
Today we're looking at hair transplants in the UK vs hair transplants in Turkey to see what the best option is.
Hair Transplant in the UK vs Turkey: Things to consider
When you're looking at getting a hair transplant it's important to remember that it is a lifelong commitment and an investment. Finding the best clinic that offers high-quality results is important.
We believe the most important factors to consider include, the hair transplant technique used, the location of the clinic, the qualification of the doctors, the reputation of the clinic and the hair transplant cost.
Hair Transplant Technique
One of the most important considerations when getting a hair transplant is to ensure you're getting the right type of hair transplant. At the Harley Street Hair Clinic, we only perform FUE hair transplants as this technique produces the most natural-looking result.
FUE hair transplant surgery works more intricately by extracting individual hair follicles with a specialist extraction instrument. These hair follicles are then prepared under a microscope and ready to be transplanted. The hair follicles are placed into the scalp at an angle and density to mimic your natural hair growth pattern. This is how we ensure our hair transplants look natural and realistic for all patients.
Older methods such as FUT are more intrusive as a strip of skin is removed from the back of the scalp and then dissected into smaller sections to implant. This method can leave noticeable scarring and the recovery process takes longer.
Not all hair transplant clinics are transparent with what type of technique they use and it's very important to ensure you know what type you have signed up for.
Hair Transplant Clinic Location
Considering the location of your hair transplant clinic is hugely important. It can be easy to think about other factors that you think are most important such as cost and pick a clinic further away, however, you need to consider the fact you might have to visit the clinic multiple times.
Hair transplants in Turkey seem appealing, however, it can be more difficult to contact your clinic when you return home, and having to return to the clinic also creates a lot of hassle. If you have any issues with your hair transplant and need to see your doctor again this can cause issues with both time and money you did not account for.
For ease of mind, finding a clinic at least within your country is important.
Hair Transplant Doctor Qualifications
At the Harley Street Hair Clinic, we only use qualified doctors to perform our hair transplant procedures. All of our doctors are registered with the General Medical Council which adds a layer of security.
Unfortunately, popular hair transplant destinations such as Turkey do not have the same rules and regulations within their healthcare systems and there is no way to ensure your Turkish doctor is a doctor. There have been instances, both in the UK and Turkey where people think they have a doctor working on them but in actual fact it's simply someone who has been trained on how a hair transplant works. Researching your doctor is important for this reason, you want to know exactly who is performing your hair transplant.
The Clinic Reputation
The reputation of the clinic you're going to is extremely important. We recommend doing a lot of research on the clinic itself – you can start by looking for reviews of the clinic across various platforms (Google, Facebook & Trust Pilot). The best way to look at the reputation of a clinic within the UK is to look at the CQC report.
A Hair transplant in the UK: The Pros & Cons
Opting for a hair transplant in the UK is considered one of the safest options due to the high standard of regulations that healthcare providers have. The private and cosmetic healthcare systems in the UK are world-renowned.
The UK is the home of cutting-edge facilities and technologies that all ensure you're going to be getting the best type of hair transplantation, techniques are always changing and clinics in the UK are always on top of this. Finally, the success rate of hair transplantation in the UK is higher.
The only real con to getting a hair transplant in the UK is the higher price point compared to countries such as Turkey.
Hair transplant in Turkey: The Pros & Cons
Hair transplants in Turkey on a base level are cheaper than most clinics in the UK, which most people see as a pro. This along with a lower cost of living does mean that getting a hair transplant and staying in the country can work out a lot cheaper than getting the treatment in the UK.
The cons that come with getting a hair transplant in Turkey can be the poor aftercare and follow-ups from your clinic, along with high travel expenses if you have to return to the clinic.
Hair Transplant cost in the UK vs Turkey
When you start to research hair transplants and where you're best to get one you'll see the comparisons articles all focus on the price of a hair transplant and this is due to Turkey focusing only on the cost of its hair transplants.
On the face of it, a hair transplant is cheaper in Turkey – when you consider the cost of the hair transplant alone. However, we recommend you look into all of the costs as there can be several hidden costs, such as extra accommodation costs or having to contact or re-visit the clinic.
When it comes to cost, we think it's important to remember this isn't the most important factor of a hair transplant. The most important factor is the quality of the facility and the treatment.
Have you considered Hair Transplant Aftercare?
When you get a hair transplant your care doesn't end once you leave the clinic after your treatment, any reputable clinic will provide good aftercare. For many, this will include providing personalised detailed aftercare instructions. At the Harley Street Hair Clinic, we're on hand to answer all of your questions.
After your treatment, you'll be given contact details allowing you to contact us via phone or email. We also book follow-up consultations to see how you are getting on post-transplant, all as part of the Harley Street Hair Clinic package.
Post-transplant check-ups are very important to ensure you're healing as expected and that your results are as your doctor planned. Going abroad for a hair transplant can make these post-op check-ups difficult.
Finally, it's important to remember that when travelling outside your home country, travel insurance will not always cover problems that are due to a cosmetic treatment.
Hair Transplant UK vs Turkey: Summary Comparison
In compression, there are both pros and cons between getting hair transplants in the UK vs Turkey. As mentioned, for most, the biggest pro of going to Turkey is the cost. We strongly believe that other factors are more important and ensuring you're getting the best result and care should be what you focus on.
The biggest takeaway is that you do as much research as possible to ensure you feel safe and at ease with the clinic you pick.