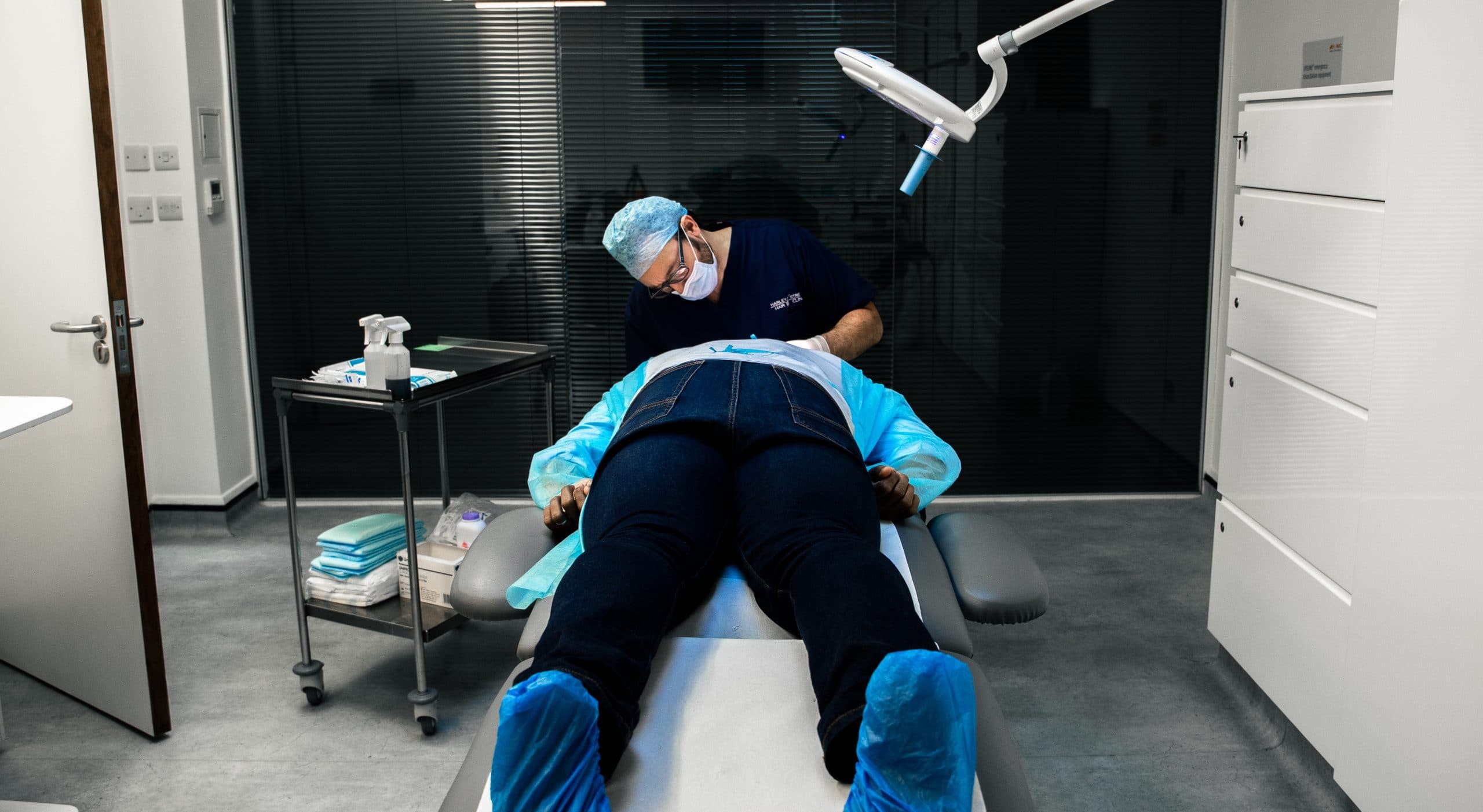 We are so excited to be able to offer someone the chance to win a free hair transplant at our London clinic. We've teamed up with Robin at Man For Himself on a very exciting collaboration where one person will be chosen to win a free hair transplant in April this year!
Win a Free FUE Hair Transplant
At the Harley Street Hair Clinic, we specialise in FUE hair transplantation surgery. FUE is the most revolutionary hair transplant procedure currently available and it provides the most natural-looking results.
The advanced treatment works by extracting hair follicles from the donor area (the hair found at the back of the scalp) with the use of a specialised extraction instrument. The hair follicles are then prepared under a microscope, ready to be transplanted. Using a microsurgical needle your doctor will puncture the scalp and insert grafts into the recipient area at an angle and density to mimic natural hair growth.
You can see how an FUE  hair transplant works, here.
Winning a hair transplant could change your life
Over the years, we've helped a huge number of our clients completely change their life with the help of a hair transplant. Most people tend to think about how a hair transplant might change your appearance but we've seen first-hand how it can completely transform a person's life.
You can take a look through our patient gallery to see not only the results a hair transplant can give you but also, how it can boost confidence and happiness.
For further information on how to enter the competition head over to Man For Himself, here. The full T&Cs and entry requirements can be reviewed here.
THE COMPETITION
The competition opens on 17th February and closes on 11th March 2021.
One person will win the FUE transplant with The Harley Street Hair Clinic.
The Harley Hair Clinic is at 75 Wimpole Street, London, W1G 9RS.
Comments or questions:  please get in touch here.
WHO CAN ENTER THE COMPETITION?