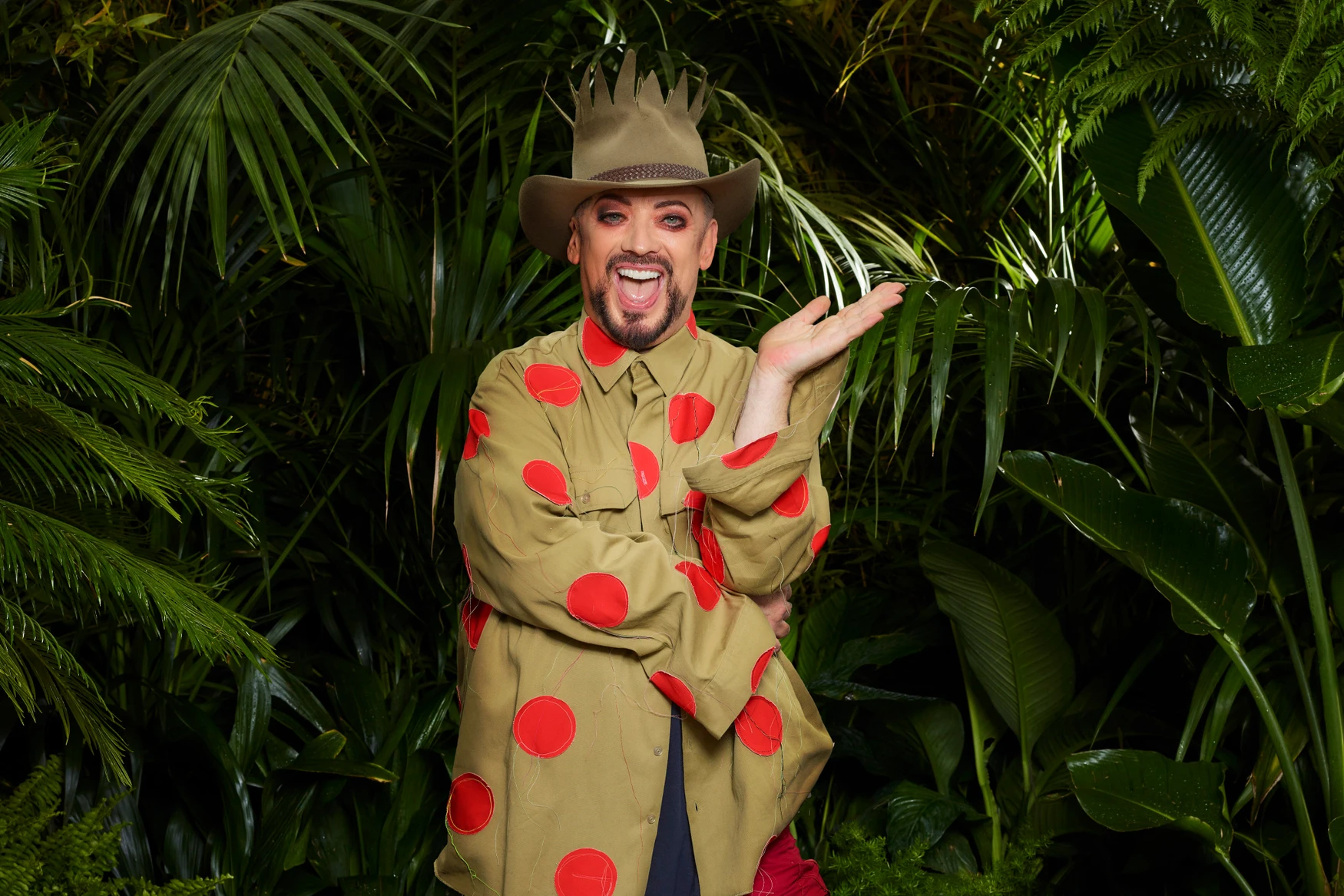 Boy George, is known for his music career, his time in I'm a Celebrity, and, his vast hat collection. For one reason or another, you'll know who he is. You've probably seen an article, or two or three, all about his hair transplant.
Not everyone wants to 'go public' when it comes to discussing hair transplants and hair loss but it's always great to see celebrities normalising hair loss and opening up the discussion.
Who is Boy George?
Best known for being the lead singer of the pop band Culture Club, he is known for his fantastic voice and even more fabulous fashion.
At the height of his fame, he was known for his long hairstyles – which were always somewhat extravagant. In more recent years Boy George has struggled with hair loss, going back as early as 2009 you'll see images of him showing a shaved head or hat – his impressive collection has over 300 hats, which he confessed on ITV's This Morning.
Boy George had a hair transplant
Yes, as we all know by now Boy George has a fantastic head of hair after sharing with his campmates that he had in fact had a hair transplant.
Like his campmate, the nation was shocked to see him without a hat on, and more importantly, with a full head of hair.
What hair transplant did Boy George have?
As you can see, George now has a great hairline for someone of his age which indicates that he has had a hair transplant to level out his hairline. It is typical with male pattern baldness for men to form an 'M' shaped hairline as they recede with age, a hair transplant works to restore the hairline you had before hair loss.
Boy George – FUE hair transplant
From what has been shown on I'm a Celebrity, George now has a natural-looking fuller head of hair with no noticeable scarring at the back of the scalp. A result that looks this natural indicates he opted for an FUE hair transplant.
An FUE hair transplant works by transplanting hair from the donor area, which is usually found at the back or sides of the scalp where the hair is naturally fuller and then transplanted to the thinning area of the scalp – this is usually around the hairline or the crown of the head. A good hair transplant surgeon will transplant these hair follicles at an angle and density to mimic natural hair growth which results in a natural-looking hair transplant.
The importance of Boy George's Hair Transplant
Men often find it difficult to discuss hair loss and how it could be impacting their mental health and a lot of men don't feel as if they can talk about it. At the Harley Street Hair Clinic, we want to destigmatise hair loss and we want to see people talking about it.
We've seen first-hand how a hair transplant can boost confidence and change a person's life, just take a look at our hair transplant case studies. Boy George opening up about his hair transplant is important because it highlights how normal the topic is and it opens doors for people to get talking.
If you would like more information on hair loss treatments, please contact us today.