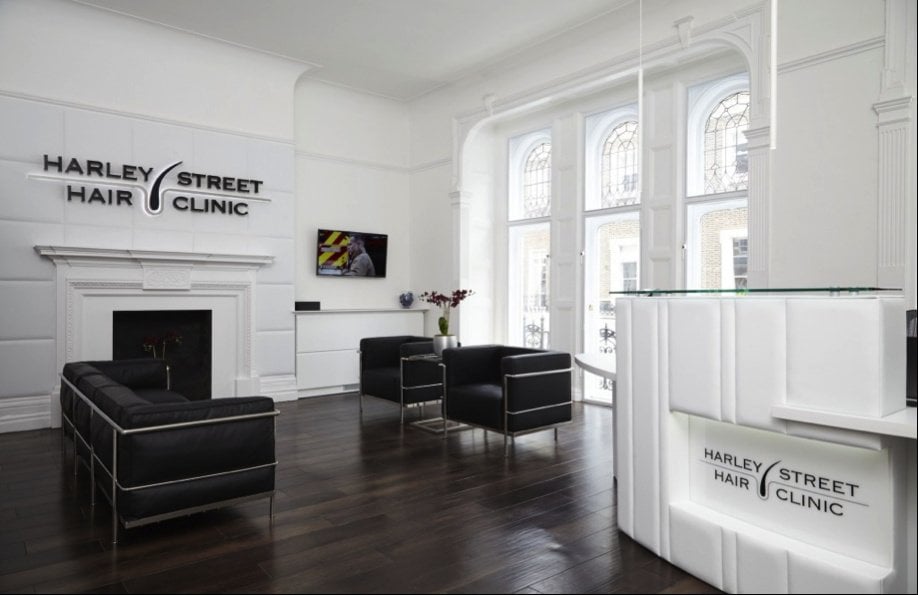 At the Harley Street Hair Clinic, we pride ourselves in producing the best possible hair transplant results. We do this by ensuring we use the best doctors as well as using the most revolutionary procedures.
Today we're showing you three of our most recent hair transplant results so you can see what you could expect from an FUE hair transplant
James' hair transplant results
James decided to visit us at the clinic as he always felt as if he looked older due to his receding hairline and he always wanted to do something about his hair loss, but didn't know exactly what he could do. James came to the clinic six months before his wedding and wanted an FUE hair transplant to restore his receding hairline.
Straight after his procedure, James said that he could see the hairline come through and was able to get an idea of what his results were going to look like, something that made him very excited. After five months, just before his wedding, James said his results were amazing and he was extremely happy with how his hair would look for his wedding.
One year on, James expressed to us that his hair transplant results had made him much happier and that he still gets asked numerous questions about his transplant and most people are amazed at how his results are so seamless and natural.
David's hair transplant results
David who works in the luxury fashion industry came to see us six months after his FUE hair transplant procedure to let us know how he found the procedure and to see his results. Tired of his receding hairline and wanting to make a change David expressed that when he got to around 35 he found it became tiring trying to hide his hair loss and finally decided to opt for a hair transplant.
David said that taking the plunge into getting a hair transplant was a small sacrifice to get where he wanted to be. The treatment was much simpler than he expected, and described his experience with us by saying "There is pride in what you're having done, you can see that not only with the company itself but also with your doctor". David was very happy with his results, his colleges, friends and even his clients have all expressed how impressed they are with the procedure.
Dr Jonathan's hair transplant results
Dr Jonathan, a clinical researcher decided to get a hair transplant as he was very self-conscious about his hair loss. He first started to lose his hair from his crown in his mid 30s and just accepted it as a part of life. As he started to lose more hair over the next few years he became more self-conscious until his early 40s when his hair loss got to the point where he attempted to cover it up himself and tried various hair loss treatments, then he decided on a hair transplant.
Dr Jonathan expressed that a certain amount of patience is required when having a hair transplant and it is not an overnight fix. He said he noticed his best results after around 12 months but said the wait was worth it. Once his results were showing Dr Jonatan felt extremely pleased and felt more calm and peaceful and most importantly – less self-conscious.
You can see more of our patent case studies here and if you would like more information on our treatments you can contact us today for a no obligation consultation.