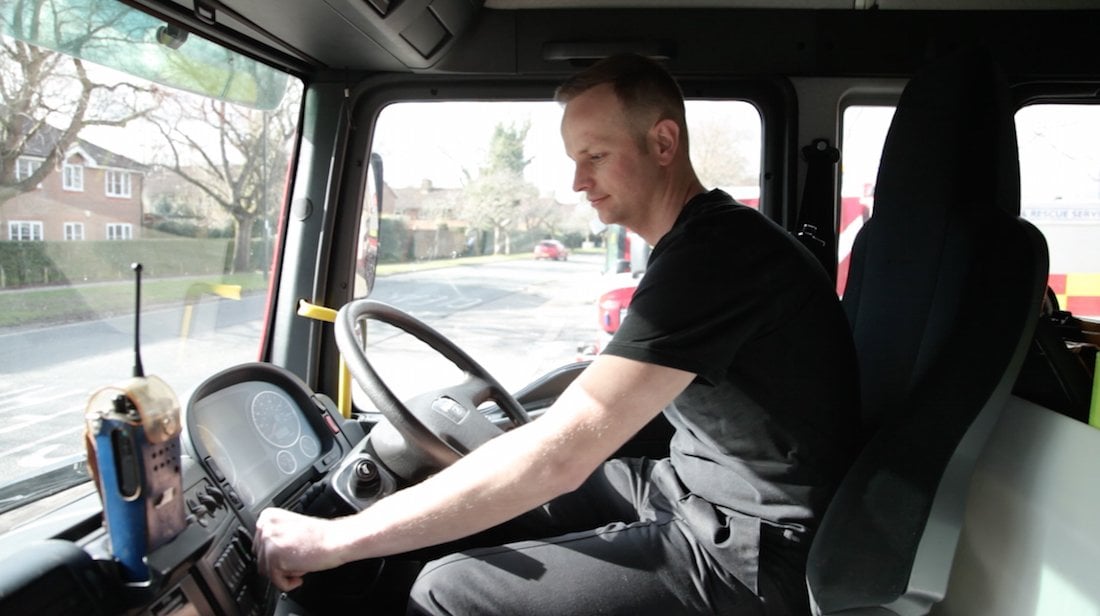 What do you do for a living?
"I'm a firefighter at a station just outside London."
When did you start losing your hair?
"Joining the fire service at 20 kind of coincided with my hair loss starting. Working with 14 firefighters on my watch unfortunately I was the only one with hair receding – starting to fall out – so I thought 'I'm on my own here, I need to do something about this!'. And it was effecting my confidence. Each day I went to work the first thing I was doing was making sure my hair looked alright. I didn't want to be the brunt of the joke through hair loss."
Was losing your hair difficult to cope with and what made you consider a hair transplant?
"I still remember the first day now when one of my friends said to me when we were getting ready to go out 'cor your hair's falling out' and then from there the panic started setting in.

Through my research I found the Harley Street Hair Clinic. From the first phone call I was asking questions and I was positive. It had a nice vibe so I decided to go up to London for a consultation. Coming back home on the train I was thinking to myself I need to get this done as soon as possible to really get back to where I was. The driving factor for me was – It's me – if I can feel confident in myself then that can only be a good thing."
What's it like on the day of the procedure?
"On the day of the

hair transplant procedure

I went up to the clinic. I was nervous but they made me feel ease. They explained all the way through what was going to be involved. The friendliness I was shown was great."
Do you have any advice for other men experiencing hair loss?
"In my opinion you've got one life and I had a great appearance and confidence. Hair loss doesn't happen to all men – I look at my friends and the people I work with and think 'you're lucky you've got a full head of hair'. But you can do something about it. Harley Street Hair Clinic helped me. The hair transplant has made me a more confident person and I would strongly recommend to anybody who went through what I went through, the worry, the anxiety – waking up in the morning and looking in the mirror… Go up and speak to them. It makes you realise that there are things out there that can help you. Having the procedure at Harley Street Hair Clinic has totally changed my outlook and confidence in life."