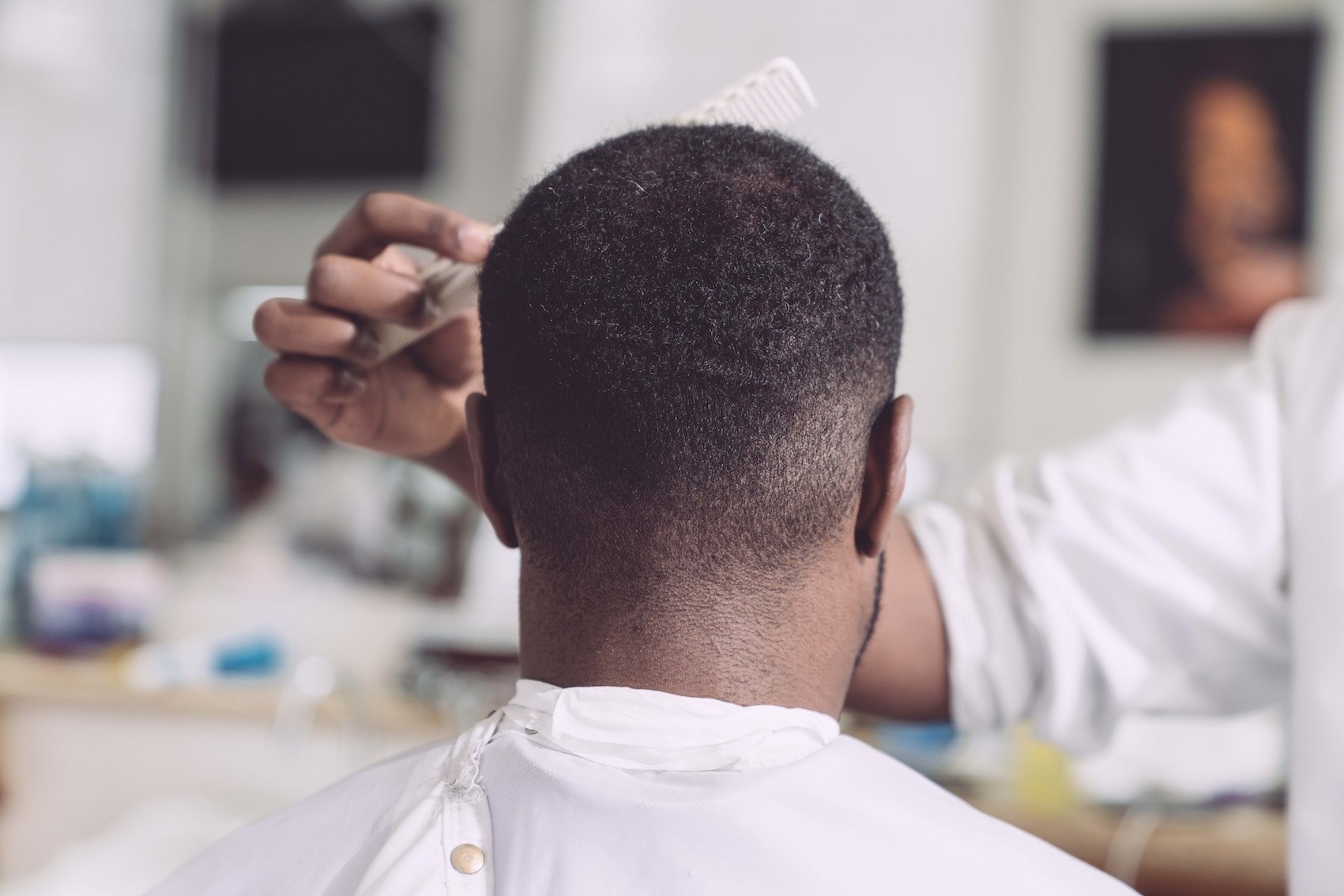 The fear of a receding hairline is something that most men will think about throughout their life. For some, they can spend a lot of time worrying about it and thinking of different ways to disguise and combat a receding hairline. Read on to see exactly how you can combat a receding hairline, from how to disguise it to different treatments.
Don't go for the slick back style
When you have a receding hairline you'll find yourself experimenting with different hairstyles to try and make it less noticeable. There are some hairstyles you should avoid as they could result in your hairline looking more visible. If you slick back your hair you will emphasize the widow's peak and it can make the receding hairline look more visible.
Use clay styling products
If your hair is thinning it's important to avoid the 'wet look' that is usually created by water based pomades. This type of product tends to group the hair together which can make hair appear even thinner. We recommend using styling clay instead, matt clay sticks to the individual hairs and adds an extra layer that can make the hair look thicker.
A good hairstyle that will work well with a receding hairstyle is sweeping the hair over to one side. This draws attention away from your actual parting, which would usually be quite neat and tidy (your normal parting will draw attention to the hairline). Wash your hair and blow dry it to the set to set the parting to ensure it will last all day.
Leave the hair longer on top
Ask your barber to leave the hair a little bit longer on the top, this will give you a little more hair to play around with when styling. Having the hair longer on the top also adds more texture and can, therefore, make a receding hairline look a little less noticeable.
Look at hair restoration treatment
At the Harley Street Hair Clinic, we offer two different hair restoration treatments that can work towards disguising the appearance of a receding hairline. Our treatments are a more permanent option and require less time on a day to day basis.
We offer FUE hair transplants which work by transplanting hair follicles from one area of the scalp to another, by doing this we can build upon a receding hairline and restore a natural and much younger looking hairline. Our revolutionary procedure and expert doctors result in a natural looking fuller head of hair – this is the most permanent hair restoration treatment available.
We also offer Advanced Tricho Pigmentation, ATP is a pigmentation delivery system that can create the appearance of a fully shaven scalp for this with little to no hair, and can also be used to build upon the appearance of density on thinning areas of the scalp for those who are thinning.
If you would like more information on hair loss or our hair restoration treatments please contact us today for a no obligation consultation.