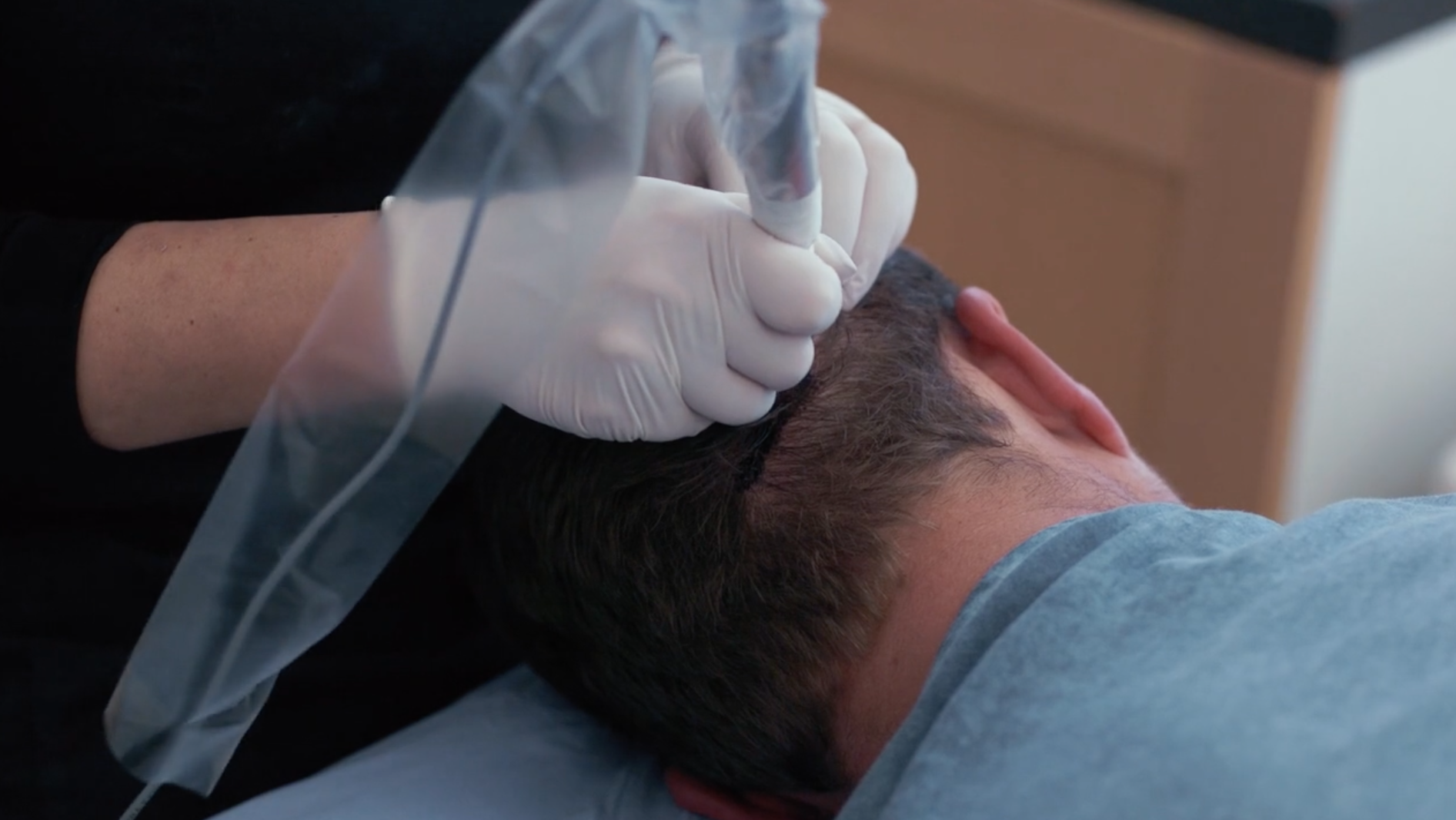 At the Harley Street Hair Clinic, we're experts in hair loss treatments, including our revolutionary FUE hair transplant procedure. Towards the end of last year, we saw a rise in the interest of our innovative ATP (Advanced Trico Pigmentation) treatment. Today we're going to tell you all about why the treatment is so great.
What is ATP (Advanced Tricho Pigmentation)?
Advanced tricho pigmentation is a medical hairline tattoo, which can be used on both the scalp and brow area. It is an innovative procedure that can help to produce the appearance of fuller hair if your hair is thinning, fill in any gaps in the brow area, as well as creating the appearance of closely shaven hair on the whole scalp.
ATP is similar to other pigmentation methods such as the popular SMP treatment. However our ATP treatment is more advanced and ensures excellent and realistic results.
ATP works in a very similar way to a tattoo, natural pigments are applied to the scalp or brow area and the pigment works to replicate the appearance of real hair follicles and strands of hair.
The whole scalp, a thinning area or the brow area can be treated to increase the appearance of density by placing pigment to replicate hair follicles. We are able to offer semi permanent and permanent options depending on your preference.
The specialised process deposits tiny amounts of pigment to the recipient are and positions it within the dermal layer of the skin. Once applied by one of our highly skilled technicians you'll see realistic results
What makes ATP such a great treatment?
ATP was designed from the ground up to mimic the appearance of hair and this differs to other pigmentation treatments, as it is not simply a tattoo or ink delivery system that has ben modified to mimic hair.
The technology and products used with ATP are more advanced than other pigmentation treatments, resulting in the most natural and realistic results possible.
If you have any questions about ATP or any of our hair loss treatments please feel free to contact us today for a no obligation consultation, where one of our hair loss specialists will be happy to help.