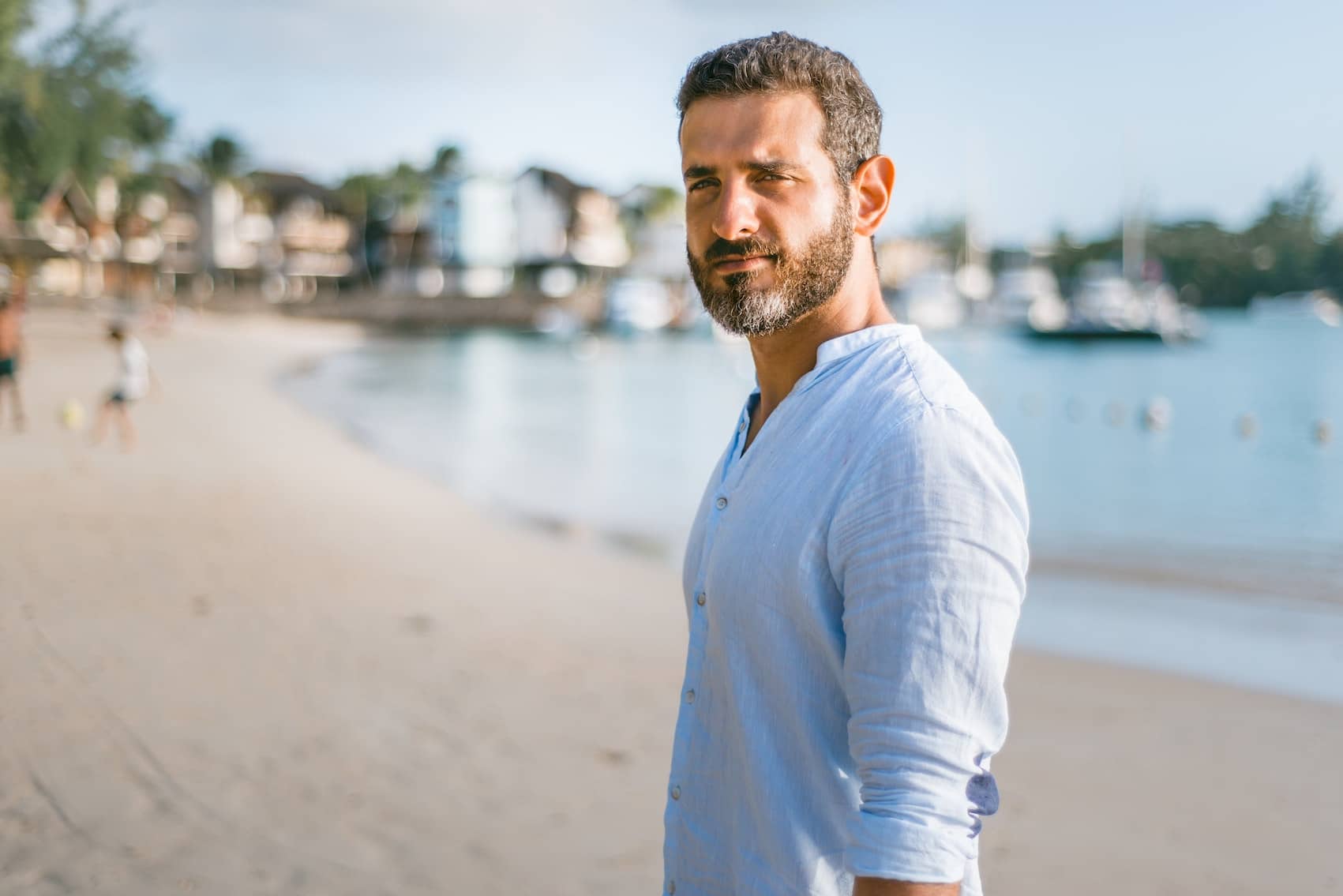 Will it last forever? A question we're always asked when potential patients come into the clinic. It's one of the most frequent questions we see when people begin to research hair transplants.
There are a number of hair restoration treatments on the market and the cost of a hair transplant is one of the more expensive options on offer, but is it the longest-lasting option?
Is a hair transplant permanent?
Hair loss happens due to the naturally occurring hormone, DHT, which restricts the hair follicles ability to remain in the growth phase of the hair growth cycle. You can see more information about DHT here.
During a hair transplant hair follicles are transplanted from the back and sides of the head, these follicles are not sensitive to DHT  – unlike the follicles at the crown and hairline. Due to the transplanted follicles being from areas of the head that are not sensitive to DHT they'll continue to grow with those properties. This means that 2-3 months after your procedure your implanted hair will start to regrow gradually and these will be permanent and will not fall out due to male pattern hair loss.
With this in mind, a hair transplant is currently the most permanent hair restoration solution on the market.
Will I need future hair transplants?
A good hair transplant clinic will always spend time planning for a hair transplant to last as long as possible. This means when they're transplanting new hair into the thinning areas they'll consider future hair loss, ensuring they're adding enough density in the area to allow for hair loss, this is because the non-transplanted hair may continue to fall out in the future.
At the Harley Street Hair Clinic, we always plan with future hair loss in mind and want our clients to be happy with their hair transplants for years to come. However, some may choose to have a second transplant in the future to add density to thinning areas. With this in mind, it's very important to ensure you're going to a reputable clinic – some cheaper hair transplant clinics will not plan for future hair loss and can use too much donor hair, which can result in you not being able to get a hair transplant in the future. We have some great tips here on how to pick the right hair transplant clinic.
When will I see hair transplant results?
Transplanted hair follicles take some time to start growing and although you'll be able to see where they have been transplanted straight after your treatment you won't see results straight away.
Your hair will start to grow and you'll start to notice the results after about 3 months, however, it is important to remember your newly transplanted hair will shed – this is a normal part of the process and isn't something you should be worried about.
You'll see your final results after 9-12 months and your hair will start to match the length of your existing hair.
What can I expect long term after a hair transplant?
Hair transplantation offers permanent results that you'll have for years to come, however, the procedure will not stop natural hair loss – other areas will begin to thin out, depending on how much hair your lose and how well your hair transplant was planned you may need another hair transplant in the future to address other areas.
The size of the second surgery will depend on a number of factors such as; how much hair you have lost since your first transplant, how much donor hair you have left, the density you wish to achieve and how well the last hair transplant was done.
If you are considering looking into permanent hair restoration procedures please contact us today to discuss if our hair transplant is the right treatment for you.