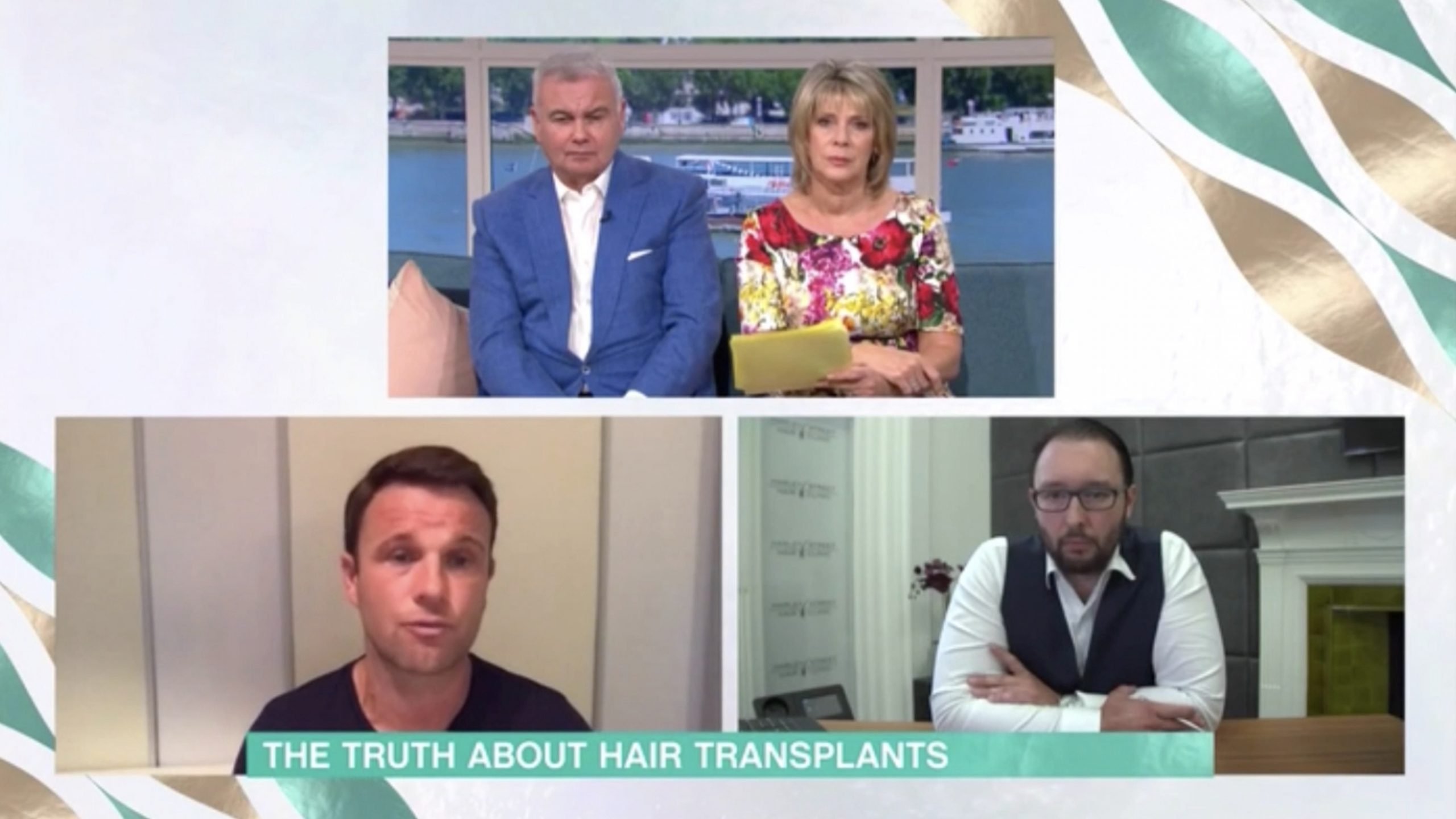 Today, Dr Gregg Vida from the Harley Street Hair Clinic was live on ITV's This Morning discussing the importance of researching and finding a reputable Hair Transplant Clinic before getting your surgery.
You can see the interview of Dr Vida and Spencer 'Spex' Stevenson talking about the important factors from both a doctors perspective and a patients perspective here.
Why is it important to pick a reputable hair transplant clinic?
There is a huge rise in the number of 'botched' hair transplants, people can be vulnerable and desperate when they start to lose their hair and thats why they do not fully research clinics.
Over the last few years there has been an increasing number of clients speaking to Dr Vilda in regards to repair sessions and thats why we think its important to start talking about the procedure more.

We advise you to spend a lot of time researching and investigating all you options for hair transplant surgery to ensure you're finding the best possible clinic and doctor who understands the importance of a good hair transplant.
The single most important thing to remember is your donor hair is a finite resource and any hair restoration surgery should be planned perfectly to achieve the best possible result without compromising the donor area. If a hair transplant isn't planned properly and too much donor hair is used and further treatment is required in the future it can become very difficult to work with the donor area.
At the Harley Street Hair Clinic, we plan our hair transplant with the future in mind and we ensure that the donor area us well protected for any future procedures that may be needed.
Can you fix a bad hair transplant?
We're seeing a rising number of people coming to us in need of a hair transplant procedure to fix a cheap hair transplant. For some, there is enough donor hair left for us to work on correcting a procedure that wasn't what they wanted. However, on occasions, we have seen transplants that have left the patient with almost no donor hair – meaning we are not able to help create what you wanted.
This is why we always voice how important donor hair is, and why it is so important to research a good clinic, and not let other factors such as price be the reason you pick you clinic.
For more information on how the Harley Street Hair Clinic can help you, please contact us today.