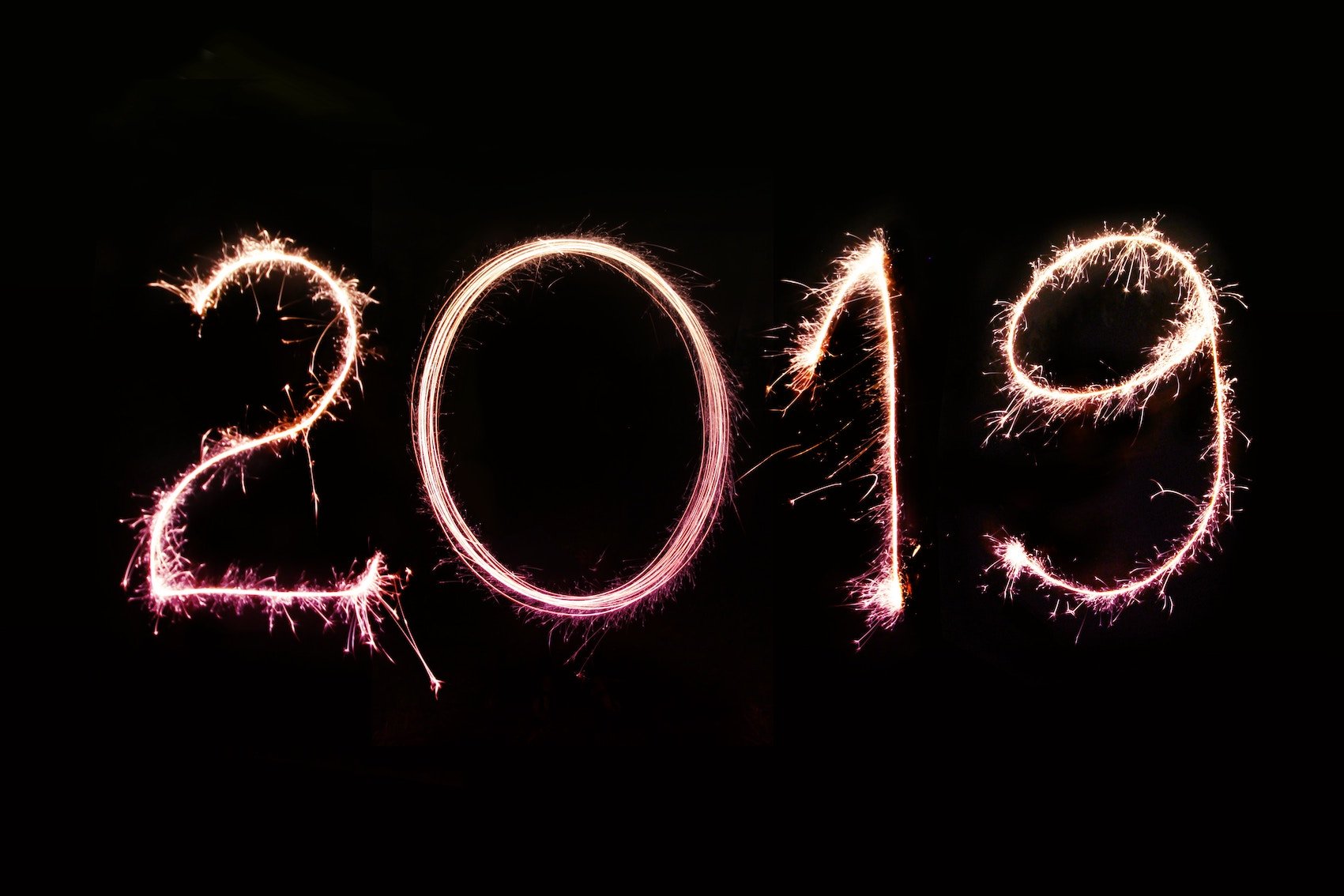 With a fresh new year finally here it's time to think about what resolutions and changes you want to happen in 2019… and, hopefully, stick to them. When it comes to the new year everyone thinks about the changes they want to make to their lifestyle and themselves, and we think a fresh year is a great time to start!
Sometimes change is good and it can make a huge difference on your life, so we've decided to take a look at some of the most popular new year's resolutions and changes that we think will really benefit your life in a positive way!
Probably one of the most popular new year's resolutions ever, many people decide to stop smoking in order to improve their general health. As we all know, smoking has many negative effects on our overall health and can lead to heart problems, lung problems and even cancer.
One other negative effect smoking can have is something a lot of people probably won't even know about, studies suggest that smoking can increase the rate of men's hair loss, an issue most men hate the thought of.
Smoking can lead to blood flow to the scalp and increased hormone production which can, in turn, damage hair follicles and contribute to hair loss.
Another classic new year's resolution, getting fitter and joining the gym. Exercising on a regular basis will improve your general health – which is why most people decide to join the gym in the new year. However, it's also been shown in a recent study that maintaining a lean physique could be one of the answers to keep your hair for longer.
Having a lower overall weight and less fat around your body can actually cause the body to grow more hair, so not only will you be getting fitter this new year, you'll also increase your chances of growing new hair. With all the new year discounts what better time to join!
With campaigns such as 'Dry January' the post-Christmas period is one of the most popular times to cut down on your consumption of alcohol. It could be due to wanting a healthy start to the new year, or for some, after the festive period, you might just be sick of it.
Exceeding the recommended units of alcohol doesn't actually have a direct link to hair loss, however, several of the side effects related to heavy drinking can actually have an impact on hair loss.
When we drink a lot, our body can become dehydrated and this can cause a loss of minerals in the body. Becoming dehydrated can cause the hair to become dry and brittle, and prone to breakage. As well as a loss of important minerals such as Iron, which is an essential mineral for the health of our hair, an Iron deficiency can lead to the baldness condition telogen effluvium.
The new year is one of the most popular times to decide to try and live a healthier lifestyle and most people will join the gym and change up their diet. Eating a balanced diet is one of the keys to keeping your hair healthy, and a small few changes this new year could improve the health of your hair.
Getting a good portion of protein (such as fish, chicken or eggs) is very important each day as well as ensuring vitamins such as A and C are rich in your diet. You can see our post here on how eating a balanced diet will have a positive impact on your hair.
Book in for a hair transplant
New year, new you – a phrase we hear from the end of December, until the end of January. But, we think the new year is a good time to change things up a little – you've worked hard all year and it's a great way to kick start a fresh new year! If you've been thinking about hair loss and hair restoration, we think booking in for a consultation this new year is the perfect thing to do!
If you do want to start the new year off with something exciting, call us today to book in for a no obligation consultation.