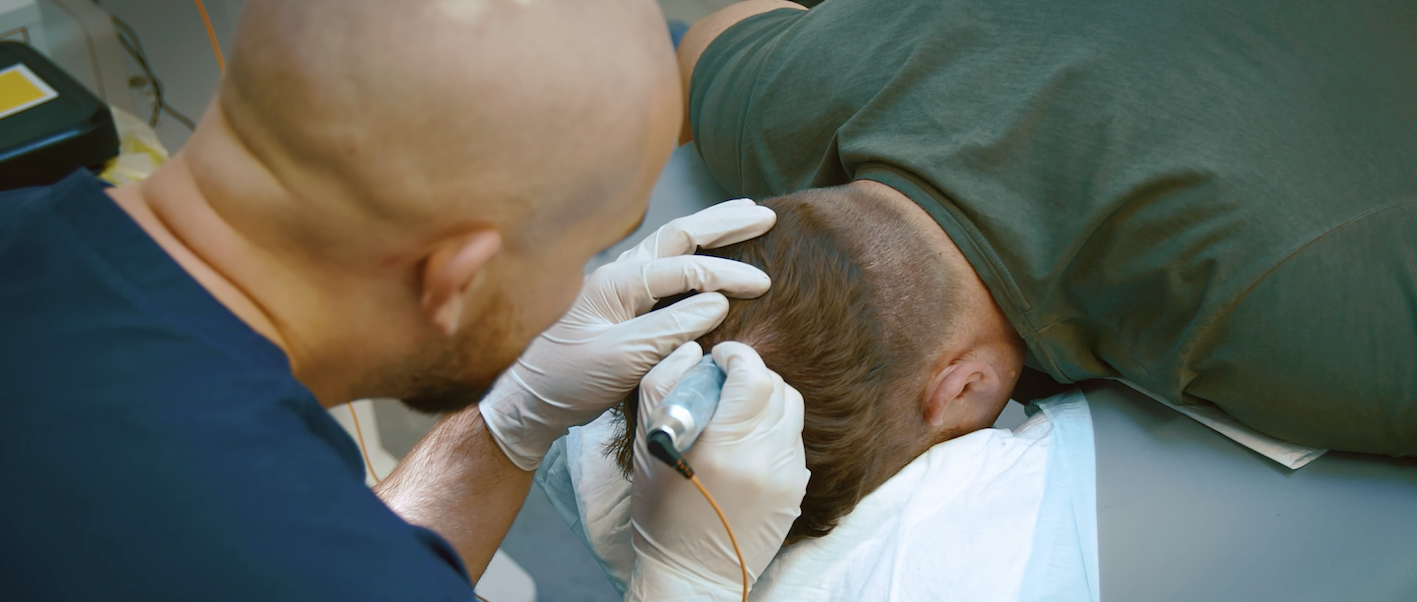 Advanced Trico Pigmentation is the latest treatment offered at the Harley Street Hair Clinic and we get asked a lot of different questions about the treatment, how it works and what it can achieve. Something we get asked about a lot is how natural the treatment looks – this is one aspect we're very passionate about. Take a look at how our treatment works and how natural the results can look.
What is advanced tricho pigmentation?
Advanced Tricho Pigmentation, or ATP is an advanced pigmentation delivery system that is used to replicate the appearance of hair follicles and fine hair strokes. The treatment is similar to other pigmentation treatments such as scalp micropigmentation (SMP). Our treatment can imitate the appearance of a fully close shaven head of hair and can also replicate delicate hair strokes for the brow area.
Although our treatment is similar to other treatments on the market our treatment produces the most natural and realistic results possible.
How does advanced tricho pigmentation work?
The pigmentation delivery system works in a similar way to a tattoo, natural pigments are applied to either the scalp or brow area by a member of our specialist team. Our team work to replicate the appearance of hair follicles on the scalp or natural hair strokes on the brow area.
Tiny amounts of pigment are deposited to the scalp and are positioned within the dermal layer of the skin. Once one of our highly trained technicians have applied the pigment you'll instantly see realistic and natural looking results that replicate real hair.
Will my advanced tricho pigmentation results look natural?
Most pigmentation delivery systems have been modified to replicate hair, ATP, however, was built from the ground up with replicating hair as its sole purpose. This is what makes our treatment different, the entire system has been created from the beginning to after the finest and most natural restoration system possible. With the use of this and our team of experts, we are able to ensure our results look as natural as they possibly can – replicate the appearance of real hair.
Take a look at our case studies to see how natural our results look.
If you would like more information about any of our hair ATP treatments please contact us today for a no obligation consultation.